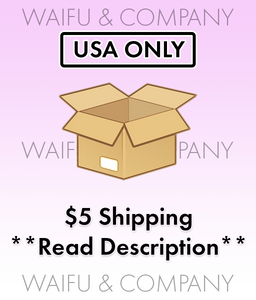 Waifu and Company
Ready to Ship!
Regular price
$5.00
$0.00
Unit price
per
How this works:

Whenever you purchase a break without "Free Shipping", you must purchase additional shipping for us to send your cards! If you do not purchase this one-time shipping fee, we will hold your cards until you do so.
If however you purchase a break with "Free Shipping", I will combine any openings that did require additional shipping with those so you do not have to purchase anything.
Feel free to purchase shipping when you are ready to do so as your purchases will be held and remain safe until then.

We will ship USPS First Class or Priority, depending on the size and weight of package!

USA ONLY
---